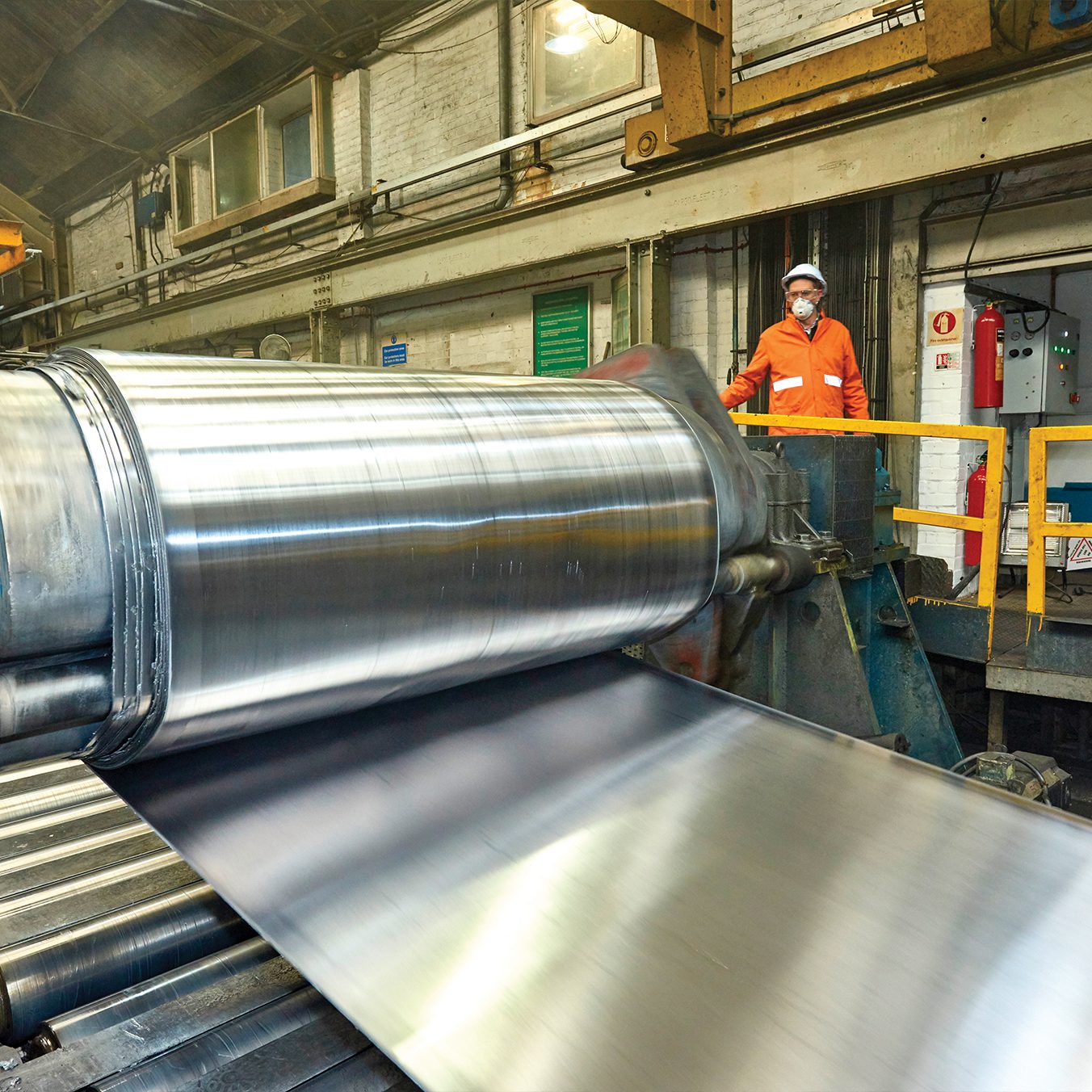 Contact Information
Peartree Lane
Welwyn Garden City
Hertfordshire
AL7 3UB
Telephone 01707 324595
Rolled Lead Sheet
Lead Sheet provides a lasting protection for a wide range of roofing applications.
It is the professional's choice for flashings, valley gutters, porches and dormers on residential property and can be the focal point for both traditional and contemporary buildings.
The British Standard BS EN 12588 requires thickness consistency and Rolled Lead Sheet achieves this. The rolling process involves passing slabs of Lead back and forth between high pressured rollers. The process is computer controlled to consistently obtain an exact predetermined thickness and knitted grain structure, allowing the performance of the product to be accurately predicted whilst in situ.
BS EN 12588 guarantees:
A range of standard thicknesses with a tolerance of +/- 5%;
The alloy used conforms to quality of no less than 99.81% Lead;
Improved durability
At Ecobat Resources, we always aim at a quality of no less than 99.93% Lead in the alloy used for producing our Rolled Lead Sheet, which comes backed with a 50-year warranty, providing it is installed in accordance with the LSTA's Rolled Lead Sheet Manual and BS 6915.
We supply Rolled Lead Sheet in any width from 150mm to 1580mm in Codes 3, 4, 5 and 6, up to 1275mm in Codes 7 and 8 in standard roll lengths of 3 and 6 metres. Extra charges and extended lead times could apply for non-standard lengths and thicknesses.
The maximum size recommended for each code thickness varies: the thicker the Lead, the larger the piece that can be laid. Our sizing chart provides details of the maximum recommended sizes of Rolled Lead Sheet for a range of common applications.
Contact Information
Peartree Lane
Welwyn Garden City
Hertfordshire
AL7 3UB
Telephone 01707 324595
Other Products
Did you know that to install Lead you will need other products? When purchasing your Lead, consider some of the products below or get in touch for more information.
Lead Pointing Sealant is specifically designed for pointing joints between Lead and masonry or brickwork; a low modular, non-corrosive, neutral cure silicone sealant which can be applied easily using a mastic gun.
Hall Clips are an effective alternative to wedges. When Lead flashings are installed, they are secured in place into the chase of the brickwork or masonry. The traditional method for fixing flashings is to use Lead wedges, although this method can result in a loose fixing, which is why you should consider using Hall Clips.
Patination Oil should be used on Lead roofing, flashings and cladding to give a uniform, attractive appearance where the Lead is visible. It is also necessary when water flowing from the Lead Sheet surface may come into contact with other visible building materials.
Quickslates are used where flue pipes and soil stacks penetrate slate, tile, felt and asphalt covered roofs. Quickslates are also suitable for gas flues, withstanding temperatures of 150°C. Available to suit flat roofs with vertical outlets and 30º - 40º pitched roofs. Quickslates suit most pipe diameters up to 125mm.
T-Pren Expansion Joints A large number of buildings in the UK contain Lead-lined parapet or box gutters. The correct design for a Lead-lined gutter incorporates drips and falls or "steps". However, in many buildings the gutter design may prevent the use of the correct drip detail or the necessary restructuring of the gutter, potentially leading to the over-sizing of the Lead bays that make up the gutter lining. Ecobat Lead T-Pren provides a quick and cost-effective solution to this problem where its use as an expansion joint allows the Lead to be laid along the slope of the gutter.
Wood Roll is used to provide an aesthetically pleasing expansion joint between two separate sheets of Lead. Clever design of wood roll joints can provide an exceptional focal point for a building. Wood Roll is often used when installing Lead-lined gutters, Lead cladding, flat and pitched roofing applications. Lead Sheets are formed around the wood roll in a cloak design to provide a watertight joint without restricting their movement. Wood Roll is also used at hip and ridge intersections.
Building Paper To protect the underside of Lead Sheet from corrosive attack from certain substrates, the Lead should be isolated from the substrate using Grade A1F Building Paper. Ecobat Grade A1F Building Paper is a traditional, reinforced bitumen-bonded building paper laminate, manufactured with wet-strength Kraft paper, meeting the technical requirements of BS 1521 Class A.
Aluminium Soakers are used at the abutment of a pitched roof and an existing wall and are available in a range of sizes to suit slate and plain tile roofs. Soakers are inserted between successive slate or tile courses and protected by a cover flashing to make a waterproof joint.
Documents
Become a Lead expert with our downloadable documents.
About Us
We are the UK's leading Rolled Lead Sheet manufacturing company. Being part of Ecobat, the world's largest producer and recycler of Lead with production facilities throughout Europe, USA and South Africa, we continuously challenge ourselves to provide our customers with the best quality products and to develop our business sustainability.
The Ecobat Resources site in Welwyn Garden City, Hertfordshire, which started production in 1932, is home to one of the UK's most advanced rolling mills, state of the art robotic finishing lines and the UK's largest recycling facility for Lead recovered from construction demolition. Decades of experience combined with the latest technology makes us unique and distinctive.
The wealth of expertise that we possess, together with the technology at our disposal, ensures the Rolled Lead Sheet we produce meets the strict tolerances of British Standard BS EN 12588 using 100% recycled raw material. We also supply a full range of ancillary products to ensure our clients have everything required to complete the full range of applications from basic flashings to the most complex detailed Leadwork.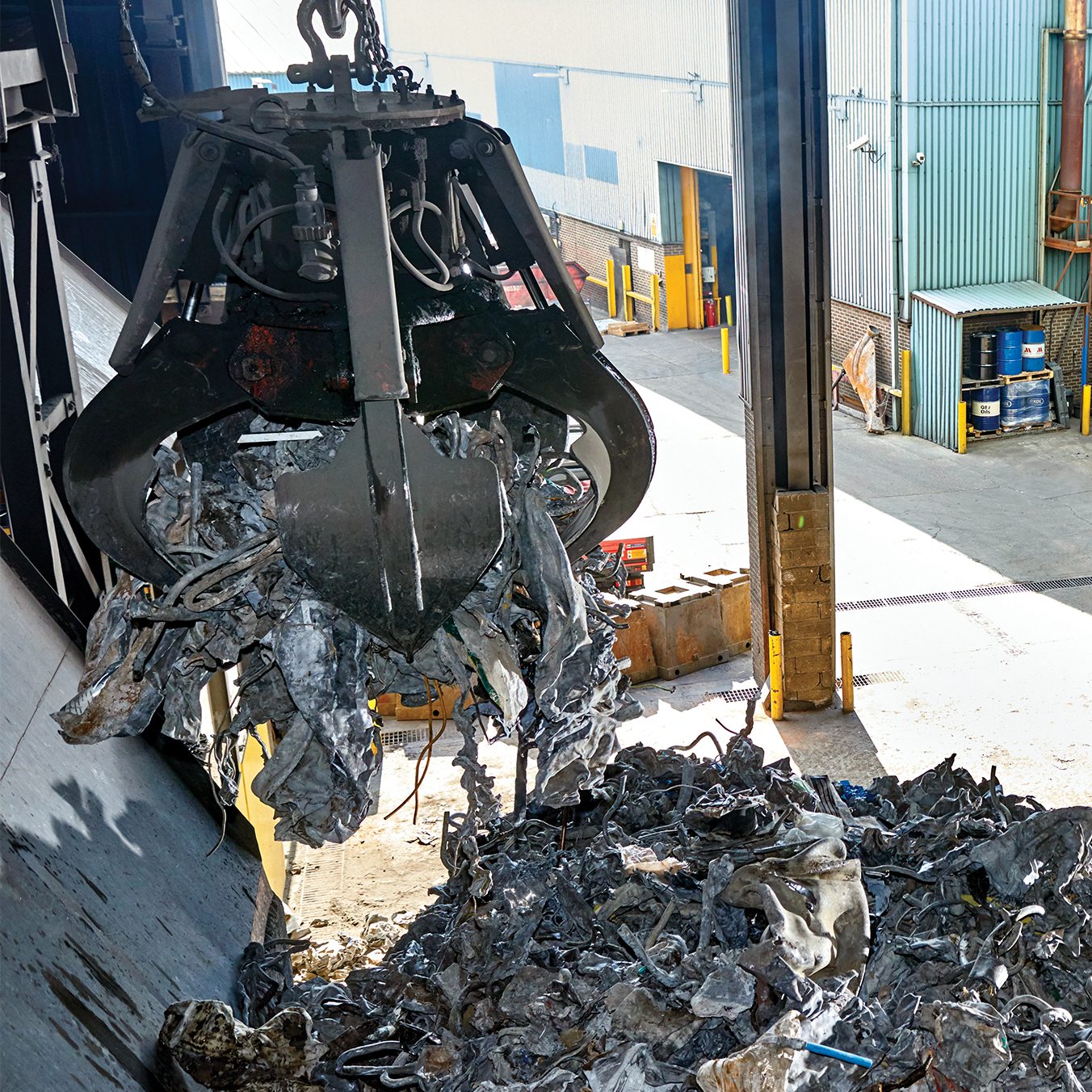 Recycling
Our Rolled Lead Sheet products are 100% recyclable and made from 100% recycled material, making them one of the most sustainable products in use today. Lead recycling makes an important contribution to achieving and maintaining sustainable development in the construction industry through a simple and energy-efficient recovery process. The relatively low melting point of Lead, 327°C, means the process has a low carbon footprint and a minimal environmental impact.
Connect With Us
Do you have questions or comments about our products or services? Connect with one of our representatives.