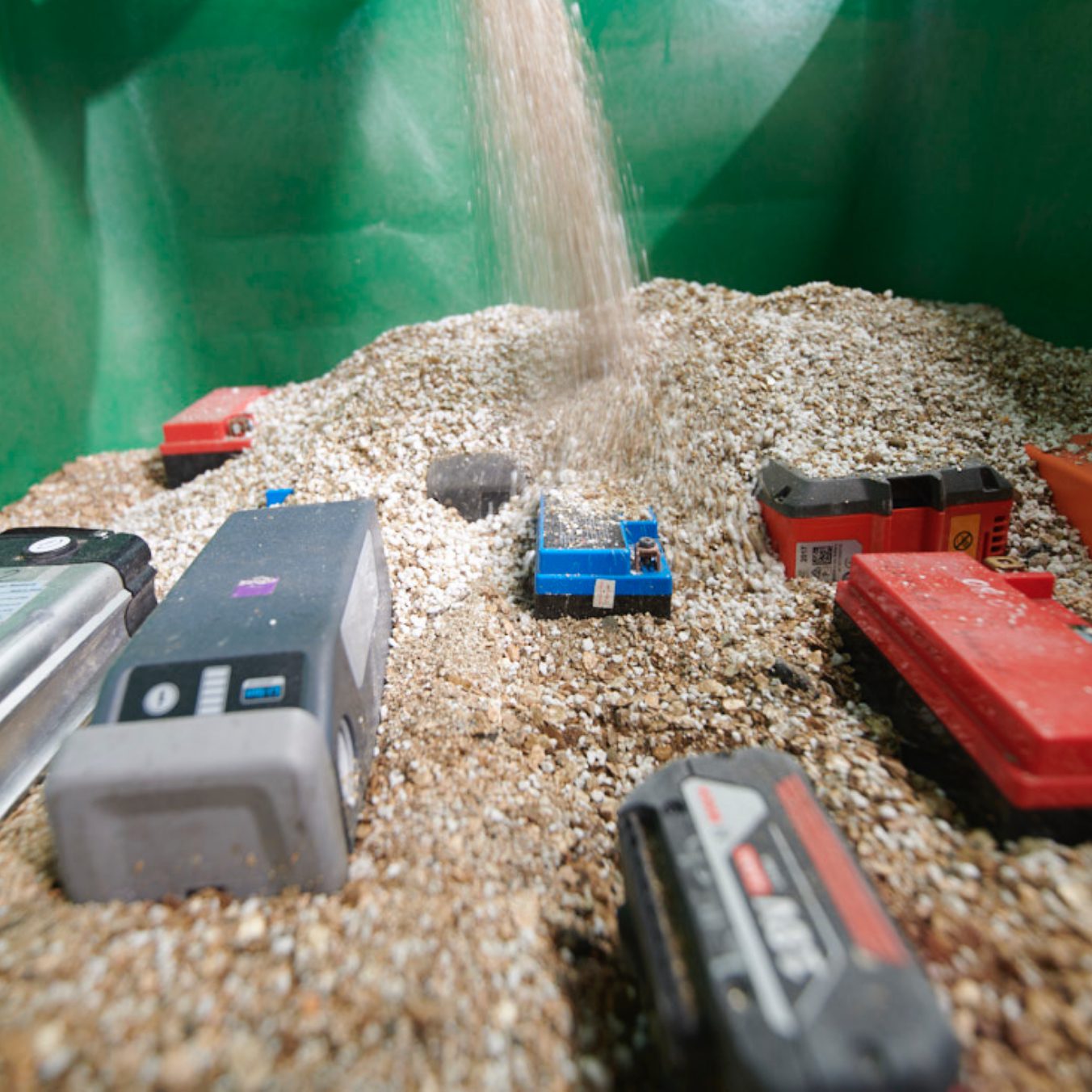 Recycling
Meeting energy demand responsibly.
Lead recycling is a critical way to help meet the growing demand for energy availability around the world. It means we can deliver important resources and at the same time leave a smaller footprint. 70% of all rechargeable battery energy storage capacity worldwide is provided by lead batteries, and 99% of the materials lead batteries are made with can be recycled or reused. In fact, lead batteries are the most recycled consumer product on earth, and more than 80% of the lead Ecobat provides is from recycling. Dr. Andy Bush, Managing Director of International Lead Association, says lead batteries are "a truly green energy storage solution."
Click here to learn more about lead and other elements recycled at Ecobat.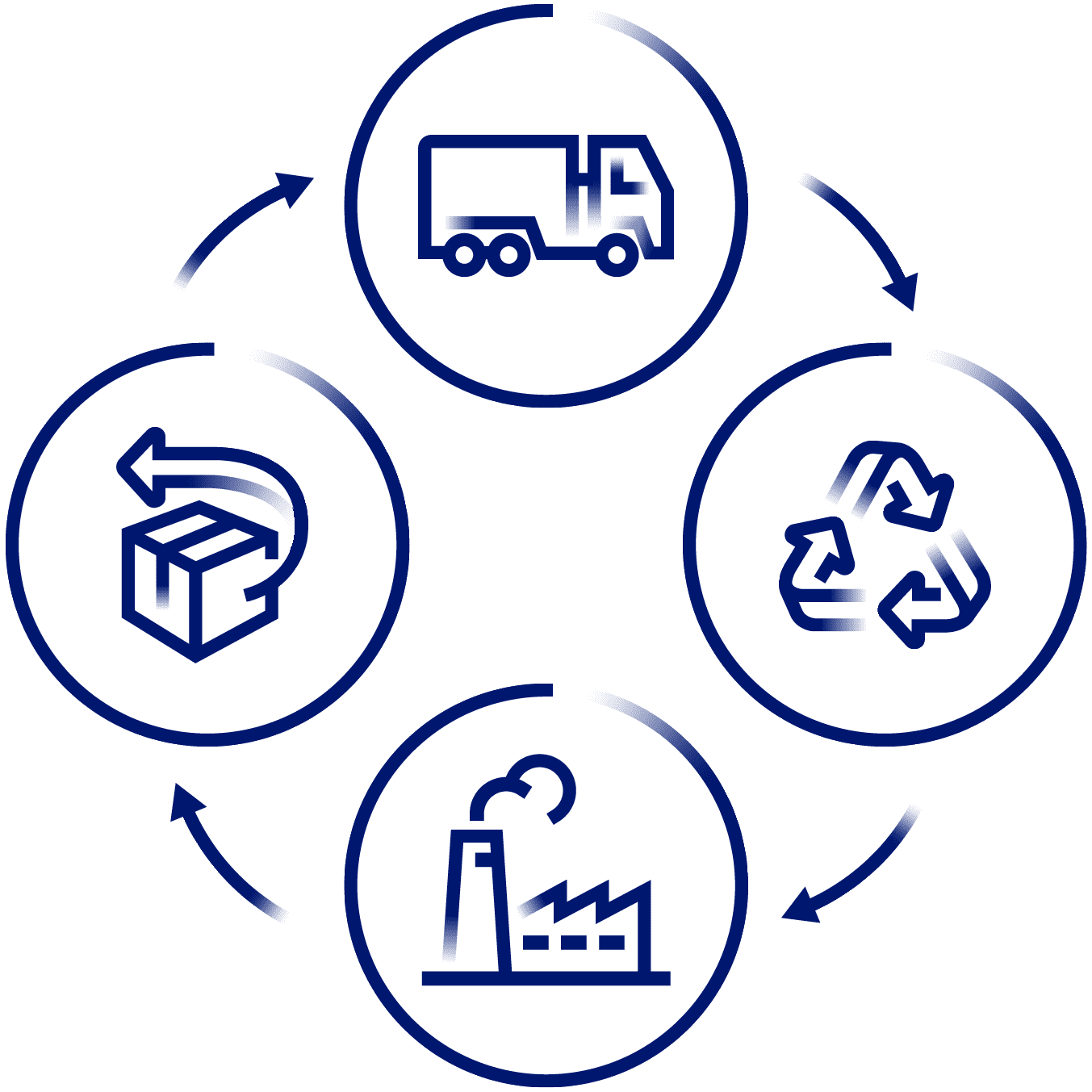 A circular economy for energy.
According to ILA, 99% of lead batteries in Europe and the US are collected at the end of their life and recycled to produce lead needed for new batteries, creating a truly closed-loop circular economy. Ecobat's closed-loop recycling system means we manage the recycling process from start to finish, from collection through recycling through production of metal alloys, recycled plastics and materials from sulfur and, finally, distribution and servicing of new batteries. We accomplish this using our extensive global network of collection, recycling and distribution facilities. This allows us to maximize the recyclability of and return from recycled batteries, increasing value to our customers and enabling greater sustainability.
The process begins with collecting batteries for recycling and delivering them to our facilities. The core material from these batteries is then recovered and refined to manufacture the highest quality lead and lead alloys, over 80% of which is returned to battery manufacturing. By keeping batteries within our network, we minimize the logistical requirements of transporting batteries and reduce our environmental impact.
Alongside our lead production and recycling operations, Ecobat also manages the reclamation of polypropylene used in the development of premium polymer solutions. For more than a decade, we've been developing PP-recyclate as a high-quality alternative to industry polymers.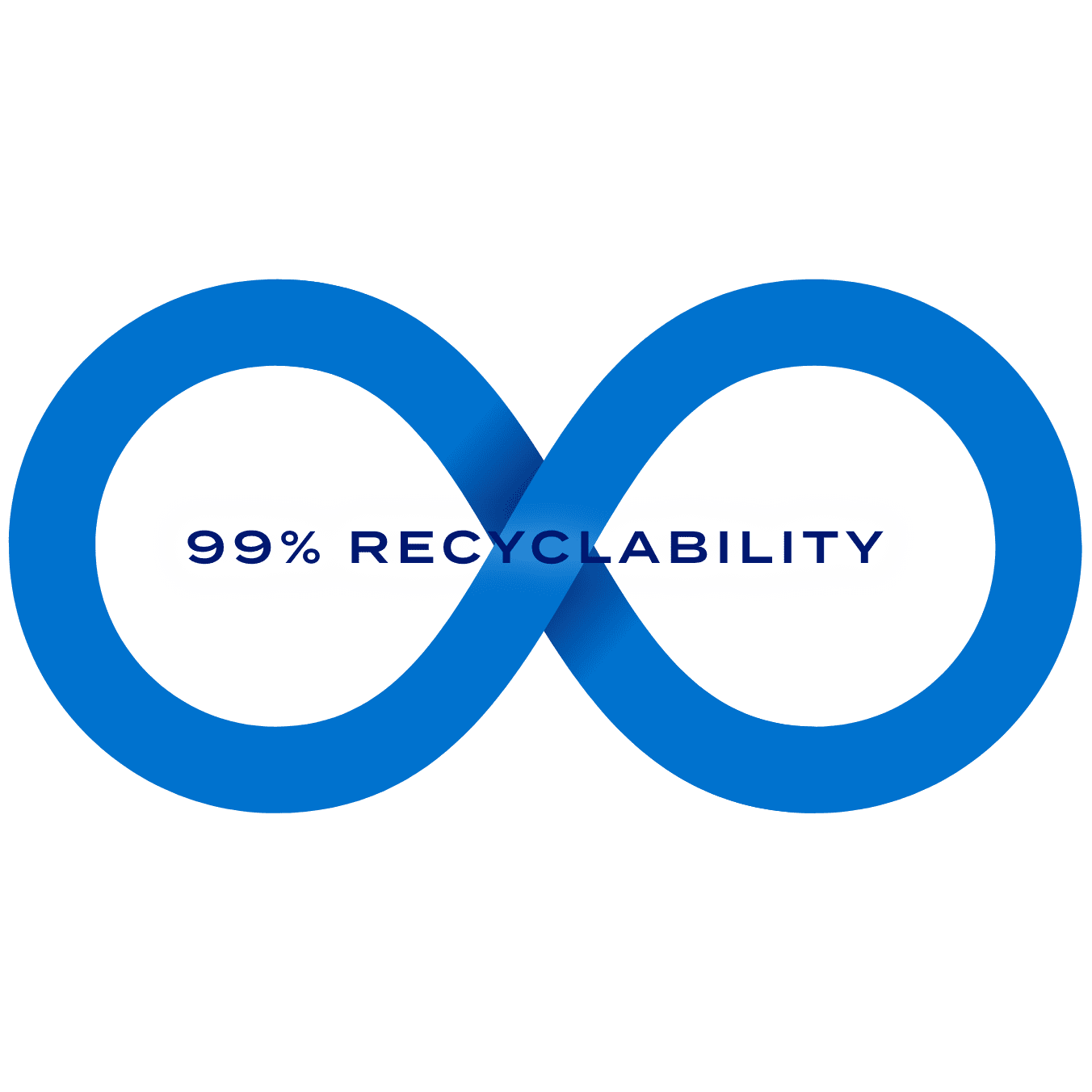 Why it's important to close the loop.
There are many ways Ecobat's closed-loop supply chain for lead enhances sustainability, while helping to meet global energy demand efficiently.
When lead is recycled, it stays out of landfills and the environment.
Recycling minimizes the need to extract more resources from the earth, extending the life of finite resources and ensuring we have a continuing supply.
We know the materials are handled safely and responsibly.
It assures the integrity of the product and the continuity of the supply chain, and preserves a stable supply chain even in uncertain times.
Global mineral resources and the circularity of closed-loop recycling mean that lead will be available for centuries to come.
Any battery. Anywhere.
Ecobat manages the collection of end-of-life batteries as part of our commitment to recycling energy storage solutions. Our 14 smelting facilities provide collection services for the markets in which we operate. Our collection services provide a collection truck fleet and 65,000 battery collection points, offering seamless service for battery collection and recycling. In addition to lead batteries, we also manage the collection and handling of other battery chemistries, including lithium.
120m
Used Batteries Per Year
100
Vehicles in Our Own Fleet
Let us tell you more about the ways we help enable modern life sustainably.