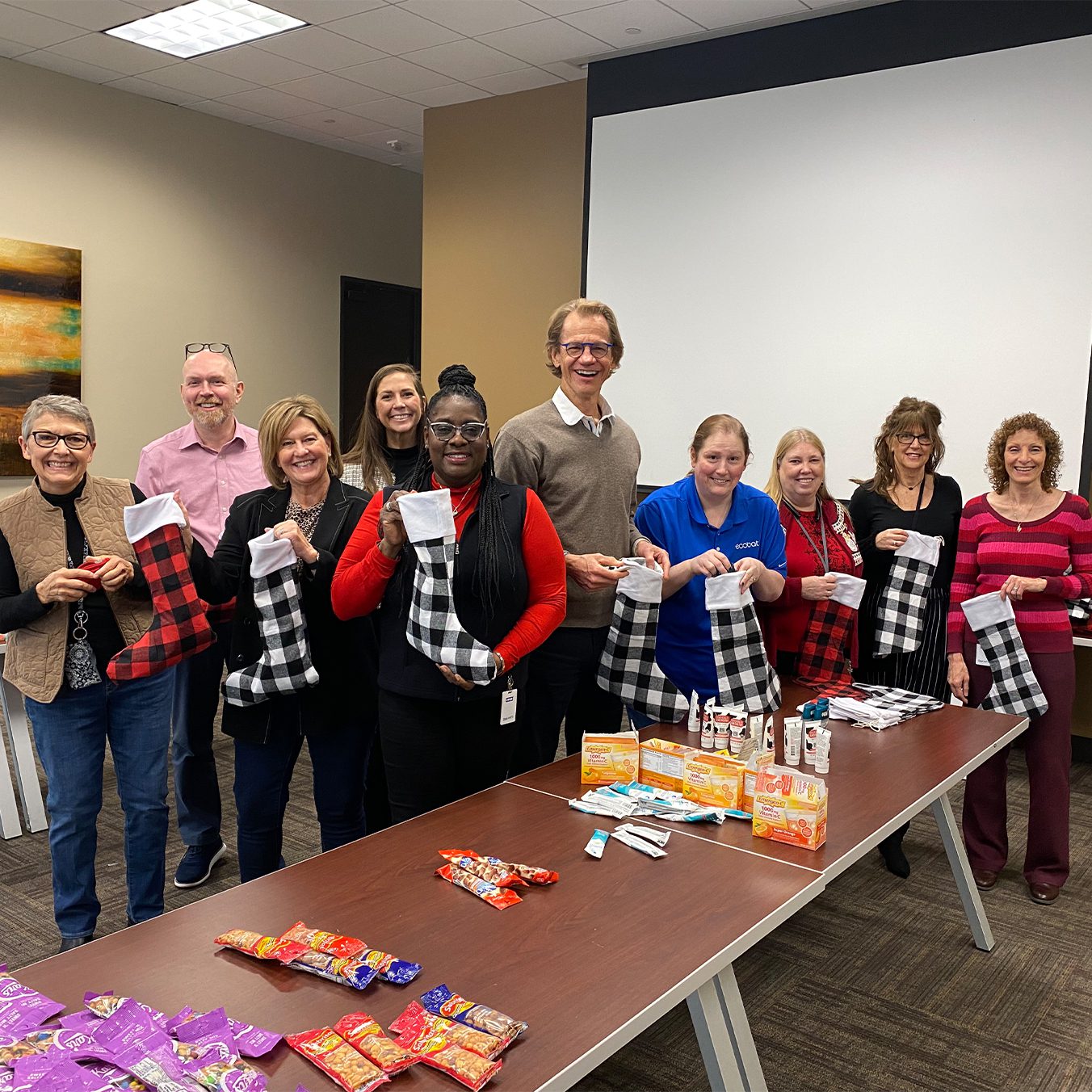 Ecobat Celebrates the Holiday Season
Ecobat | December 16, 2022
When we think about our promise to be engaged and caring at Ecobat, it's important to remember we aren't limited to the scope of our everyday work. We can also bring that positive energy into our communities, and the holiday season is the perfect time of year to do just that.
This month, Ecobat's corporate headquarters is offering two opportunities to spread some cheer in partnership with area non-profits:
Stocking Stuffers for Soldiers
Ecobat will provide the goodies, and employees will hop into the assembly line to stuff stockings full of gifts for the brave women and men who serve our country. Employees may top off each stocking with a handwritten holiday note for the soldier who will receive it. All the stockings will be sent to soldiers serving abroad in locations such as Belarus and Syria.
Adopting a CASA Family
Dallas Court Appointed Special Advocates (CASA) supports the recovery of abused and neglected children, removing barriers so each child can reach their fullest potential. Ecobat corporate has teamed up with CASA to sponsor families in their care, making sure their children's holiday gift wishes come true.
Ecobat colleagues are pleased to celebrate the season of giving and good-will.