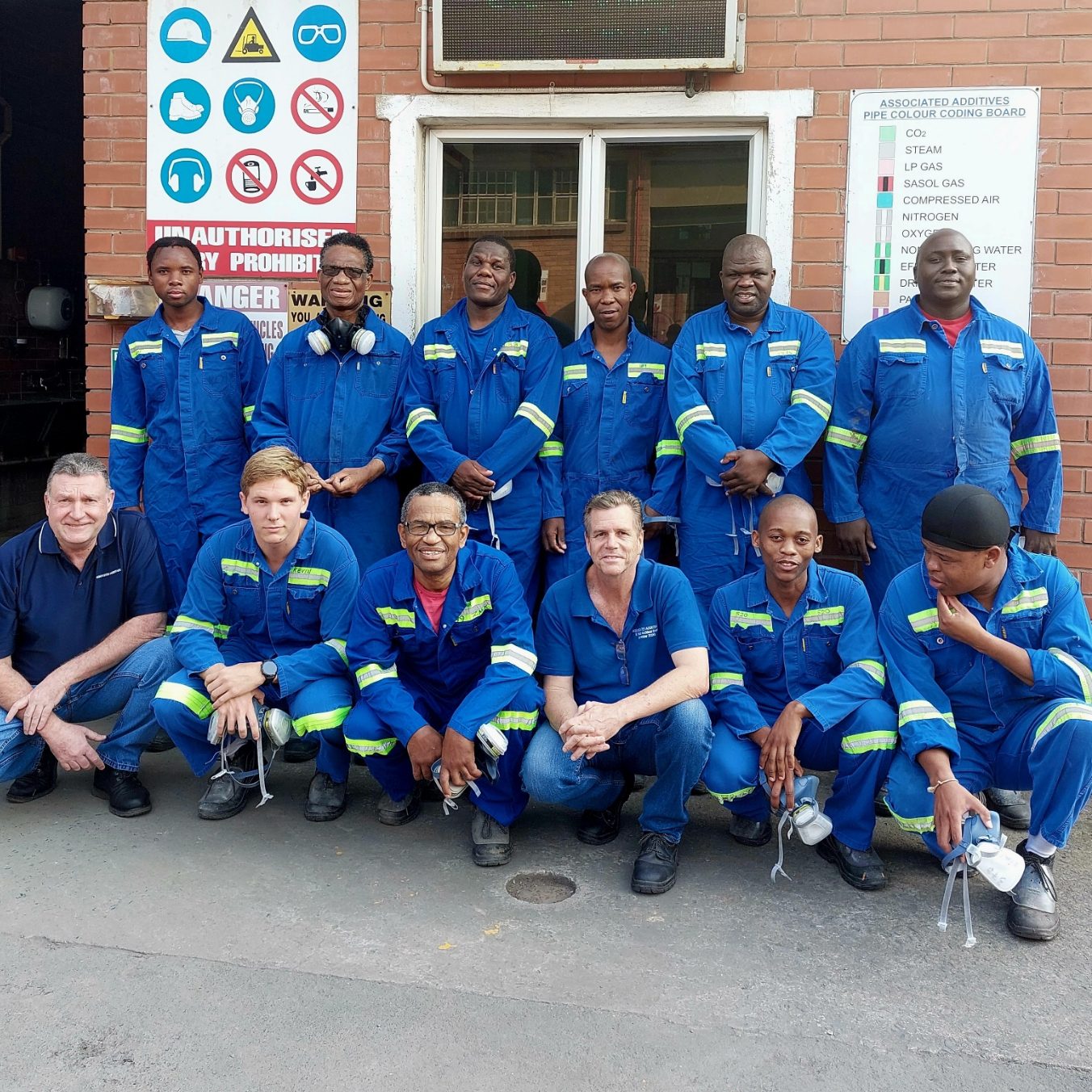 Safety & Operational Excellence at Ecobat
Ecobat | November 9, 2022
Associated Additives Highlight: Celebrating 10 Years of No Lost Time Injuries

As the world's biggest battery recycler, Ecobat uses state-of-the-art technology and a highly trained workforce to make the business of batteries safer and more sustainable. We invest in resources to ensure we protect our employees, our customers, and the environment as we transform energy storage. As part of this effort, we encourage a daily focus on fostering a culture centered on pride and ownership of each other's safety.

The latest shining example of how we prioritize care and operational excellence in the workplace is Ecobat subsidiary Associated Additives, which is celebrating 10 years of no lost time injuries this month. This accomplishment is the result of Associated Additives building a healthy and safe working environment aligned with Ecobat's global pillars of being respectful, responsive, and resourceful.

Located on the east coast of South Africa, Associated Additives, a division of the Zimco Group, was established over 70 years ago. It is a long-standing representation of the industrial business community in Durban with a rich history and humble beginnings. Today, it is a leading manufacturer and supplier of lead and non-lead-based products to a wide range of local and international markets, such as the PVC, mining, and chemical industries.

Associated Additives' flagship project, Masakhane, which means "Let us build," was originally aimed at encouraging participation and ownership of each employee. Over time, the initiative evolved to include a prioritization of health and safety.

Associated Additives mirrors Ecoabat in considering people and the planet while aiming to create a circular energy economy. Please join us in congratulating this group on a remarkable achievement!