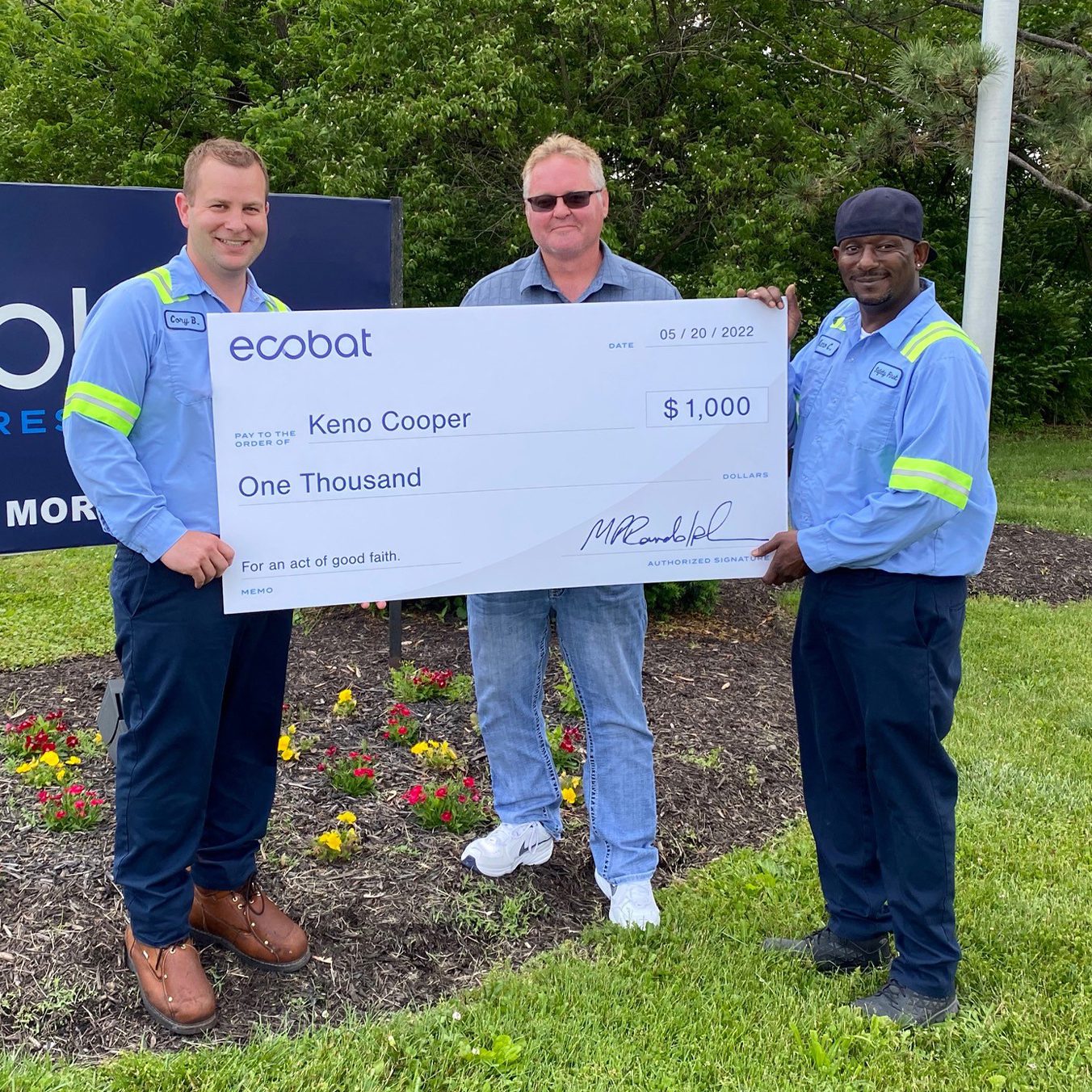 Employee Recognition: Keno Cooper
Ecobat | May 25, 2022
Ecobat employees are respectful, responsive, and resourceful. A perfect example of this is Indiana-based Ecobat employee Keno Cooper, who is being recognized this week for his dedication and attention to detail.

Keno has been with Ecobat for 2.5 years. He provides administrative support and supervision in the warehouse, in addition to checking inbound and outbound lanes for batteries and other commodities. This month, Keno recognized an inbound pallet of batteries that he thought looked brand new. Upon further examination, he found 20 pallets of brand new batteries were delivered to Ecobat by mistake. Keno notified the origin company to make sure the batteries should be recycled. The partner expressed sincere gratitude, because without Keno's meticulousness, Ecobat could have recycled a pallet of new batteries. His efforts saved our partner a significant amount of money and demonstrated our focus to the customers we serve.

The Ecobat Executive Committee granted Keno a $1,000 spot bonus for his eagle eye and act of good faith. Thank you, Keno, for your commitment to Ecobat!