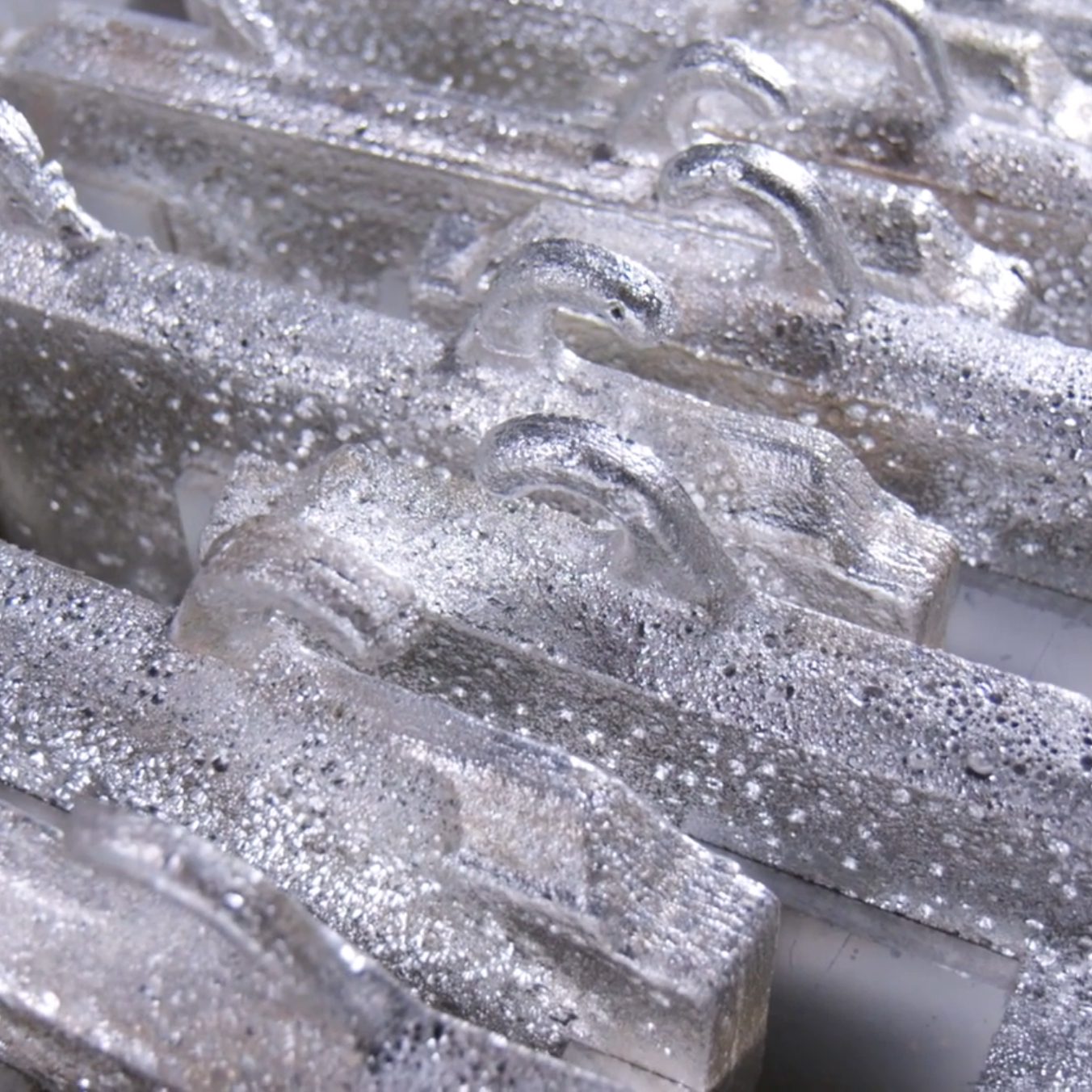 Precious Metals
More from lead, better for the planet.
Ecobat's offerings extend far beyond lead. Our comprehensive production process and network allows us to offer many supplementary products and derivatives, including precious metals. Ecobat's production of precious metals is an integral part of our drive to utilize everything we can from our raw material sources and provide maximum value to our customers.
Silver
In 2014, Ecobat officially opened a state-of-the-art silver plant in Stolberg, Germany, enabling us to separate and supply up to 1,000 tons of silver annually. The plant produces most of our precious metals with the second-highest production capacity for silver in Europe.

At Stolberg, we produce Doré silver which contains gold and platinum, also known as Güldischsilber. It is produced in a multi-stage process featuring a unique QSL smelting technology that uses lead and zinc to separate precious metals.

The QSL process has three stages for refining from lead using liquidation, distillation, conversion, vacuum induction, and converter furnace technologies. Once the Doré is produced, it is sold and transported to another location for further purification and separation of gold from silver.

By charging lead concentrates and secondary raw materials to a single, self-contained aggregate, the QSL process is one of the most modern, highly efficient, and environmentally-friendly ways of separating materials from lead concentrate. The silver produced at Stolberg meets international standards for purity and quality.
Other Metals
Our QSL lead concentrate separation process also produces around 3,600 kilos of gold per year and 2,000 tons of copper, as well as platinum and Bismuth.