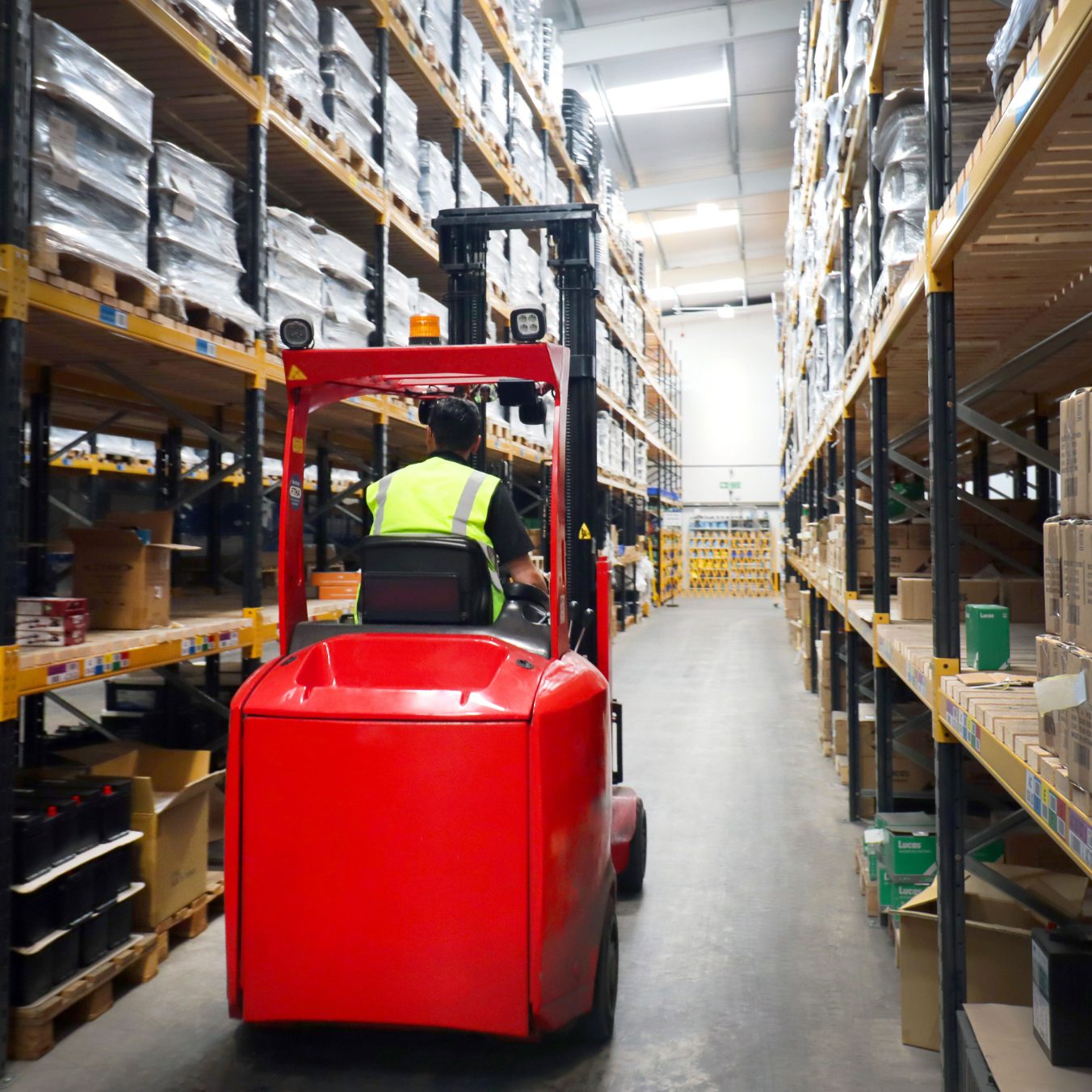 Battery Services
Comprehensive support, powerful partnership.
Our most important priority is helping you maximize the life of every battery. It drives the way we design our processes and support services.
Learn more about our offerings and partnership benefits:
Advanced Stock Management
We procure more than €140m worth of goods annually from suppliers across more than 25 countries. We offer advanced inventory control and demand-planning software throughout our division with an average stock holding of €35m.
Dedicated Technical Training Team
Ecobat Battery supports our customers' growth by offering bespoke training packages to increase battery knowledge and confidence in selling batteries. Our expert technical training team works closely with battery manufacturers to stay up to speed.
Large Distribution Network
Our vast distribution network features more than 20 sites across Europe, and we offer a 99% service level with more than 28,000 pallet spaces and the capacity to distribute more than 5 million batteries annually. We work closely with expeditors to export products all over the world.
Experienced Team
Ecobat Battery offers our team a robust training package to maintain the most current knowledge about the latest battery technologies. We have more than 250 team members across our division who are experts in batteries, exports, and specialty markets.
Contact us for more information, or visit Ecobat Battery.
Services
Discover what Ecobat can do to power your business.
Ecobat Battery offers a range of battery services to meet your business' needs.
Keeping productivity high and overhead low.
Ecobat offers preventative maintenance contracts to support work flow for minimal cost, covering everything from annual health and safety checks for chargers to weekly battery watering.
We can also provide site surveys to assess the condition of your batteries and chargers. Our comprehensive service packages highlight potential issues, such as the condition of both battery and charger, damaged cables and plugs, and more, so you can prevent small issues from becoming big—and potentially expensive—problems.
Keeping you up and running.
Scheduled maintenance makes a major difference in keeping your operations running smoothly, while a lack of maintenance can invalidate the manufacturer's warranty, put trucks out of action, and cost your business money and significant inconvenience. Still, it can be challenging to find the right staff to maintain your batteries properly.
Ecobat can take care of it for you and your staff with our team of experienced engineers who will make regular site visits according to your requirements. We lead the industry as a sales and service provider for airports, warehousing, materials handling, access equipment, floor care, and more.
With more than 65 years of experience, Ecobat understands a wide range of unique operational needs. We can tailor our solutions to your applications and provide the correct package for all applications regardless of product manufacturer. Together, we can reduce costs and improve utilization.
Our contracts include scheduled visits from our engineers, annually, monthly or weekly. For a fixed monthly fee, our engineers complete detailed reports on battery/charger fleet condition, covering any fleet size from a single truck user to a large fleet. We offer several flexible contracts, including 24/7 site-based support packages covering full management of battery change/recharge applications, as well as full energy package/management reports and regular planned performance reviews.
Available services include:
Battery electrolyte monitoring
Battery cleaning
Safety checks
Minor repairs and inspections
Condition reports at your desired frequency
Battery watering
Turnkey service, flexible options.
Keeping your equipment fully utilized is key in today's working environment. Ecobat offers a complete range of installation services to meet your needs.
Onsite
As the battery and charger experts, we can guarantee a total onsite installation process. Ecobat has one of the industry's largest teams of fully-qualified installation engineers and a wide branch network to deliver the highest standard of service.
We can provide a battery installation service no matter what size your company, whether you're a single-truck user or large 24/7 operation.
Our engineers work via an electronic service system with full traceability and the history of each piece of equipment.
Each installation process follows strict health and safety protocol.
We always start by making sure you have the correct specification for your equipment and your application.
Our team will take care of all the individual risk assessments and method statements, including your HSE obligations.
Return to base
Ecobat also offers a return to base option across our branch network, enabling you to send the battery back to an Ecobat facility for refurbishing. Our skilled engineers will remove the old battery cells from the existing tank or tray, remove any signs of corrosion, and coat with acid resistant paint to help slow down the return of acid corrosion. Once the cells are installed in the tank and returned to your site, our mobile engineers will complete the installation into the equipment.
Maximize battery life, maximize savings.
Ecobat can help you "sweat your assets" with our battery regeneration service, which restores lost capacity and extends the functional life span of lead-acid batteries to their fullest before a replacement is required. We can even double the life of deep-cycle batteries.
Our battery regeneration service is a unique, innovative, and patented process that:
Increases battery life significantly
Lowers maintenance costs
Reduces your carbon footprint
We regenerate all makes of batteries, and our service is available to customers of all sizes, from one-battery users to large-fleet users. Our batteries are fully certified and serviced by trained technicians using a patented technology with no chemical additions.
For a partnership that lasts even longer than our batteries, contact us. For more information, visit Ecobat Battery.