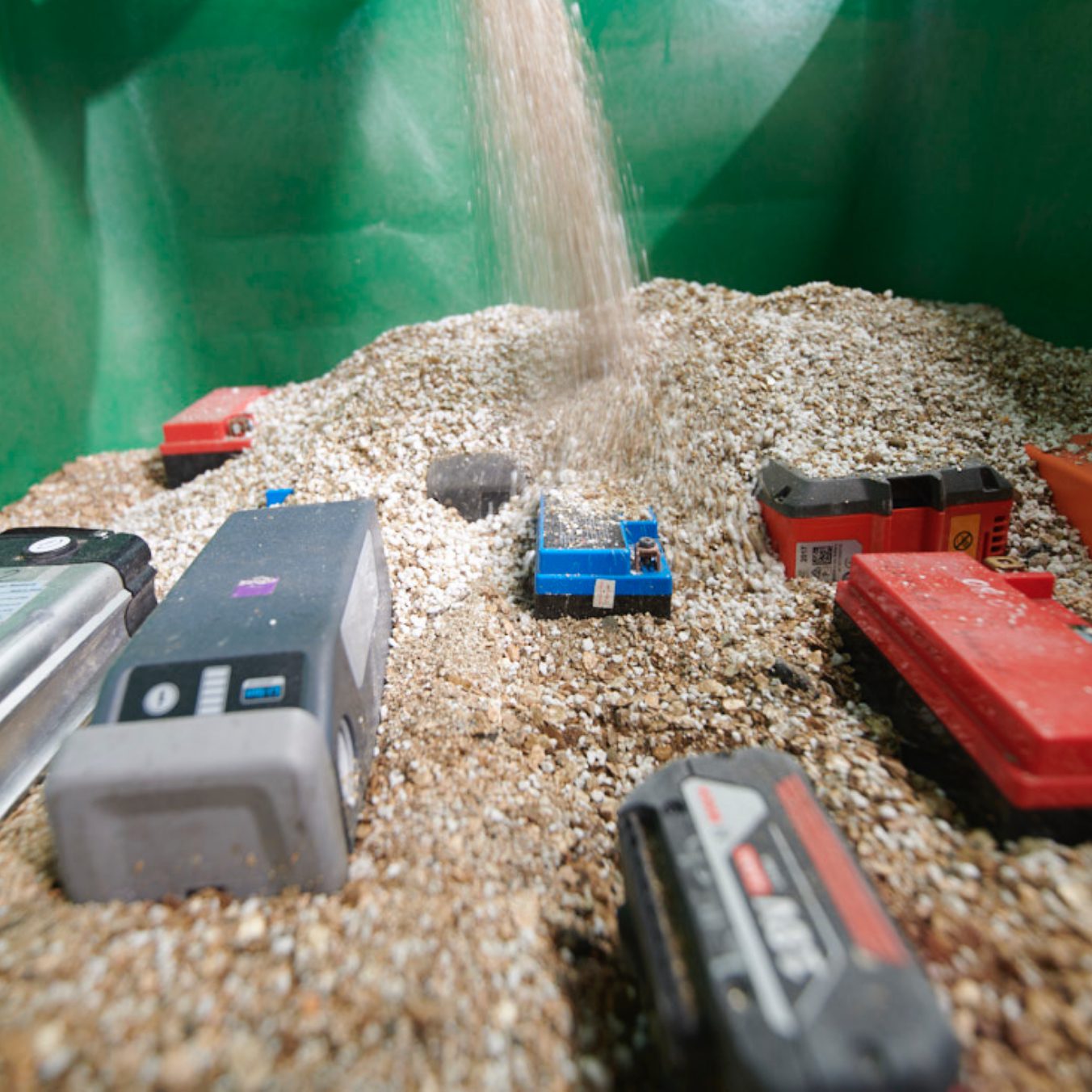 Recycling
Een verantwoorde manier om aan de energievraag te voldoen.
Loodrecycling is een cruciale methode om te kunnen voldoen aan de groeiende wereldwijde vraag naar energiebeschikbaarheid. Het betekent dat we belangrijke grondstoffen kunnen leveren terwijl we tegelijkertijd een kleinere voetafdruk achterlaten. 70% van alle wereldwijde energieopslagcapaciteit in oplaadbare accu's en batterijen wordt wereldwijd geleverd door loodaccu's, en 99% van het materiaal waarvan loodaccu's zijn gemaakt, kan worden gerecycled of hergebruikt. Loodaccu's zijn zelfs het meest gerecyclede consumptiegoed op aarde – meer dan 80% van het lood dat Ecobat levert is afkomstig van recycling. Andy Bush, Managing Director van de International Lead Association, zegt dat loodaccu's "echt een groene oplossing voor energieopslag" zijn.
Klik hier voor meer informatie over lood en andere elementen die bij Ecobat worden gerecycled.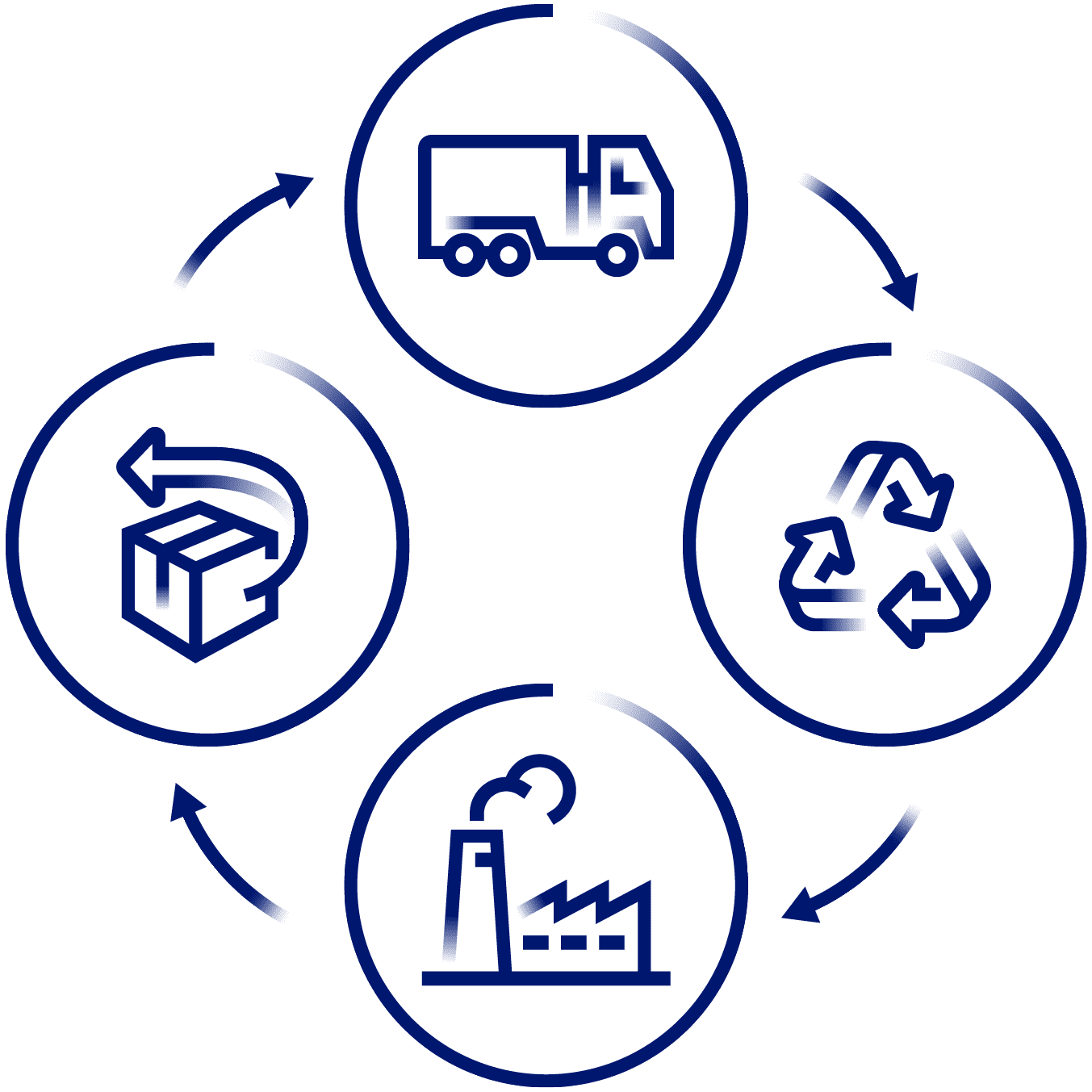 Een circulaire economie voor energieopslag.
According to ILA, 99% of lead batteries in Europe and the US are collected at the end of their life and recycled to produce lead needed for new batteries, creating a truly closed-loop circular economy. Ecobat's closed-loop recycling system means we manage the recycling process from start to finish, from collection through recycling through production of metal alloys, recycled plastics and materials from sulfur and, finally, distribution and servicing of new batteries. We accomplish this using our extensive global network of collection, recycling and distribution facilities. This allows us to maximize the recyclability of and return from recycled batteries, increasing value to our customers and enabling greater sustainability.
Het proces begint met het inzamelen van accu's voor recycling en het afleveren van de accu's bij onze installaties. Het kernmateriaal van de accu's wordt teruggewonnen en geraffineerd tot lood en loodlegeringen van de hoogste kwaliteit, waarvan meer dan 80% opnieuw wordt gebruikt voor de accuproductie. Door de accu's binnen ons netwerk te houden, beperken we de logistieke processen voor het vervoer en verkleinen we onze milieu-impact.
Alongside our lead production and recycling operations, Ecobat also manages the reclamation of polypropylene used in the development of premium polymer solutions. For more than a decade, we've been developing PP-recyclate as a high-quality alternative to industry polymers.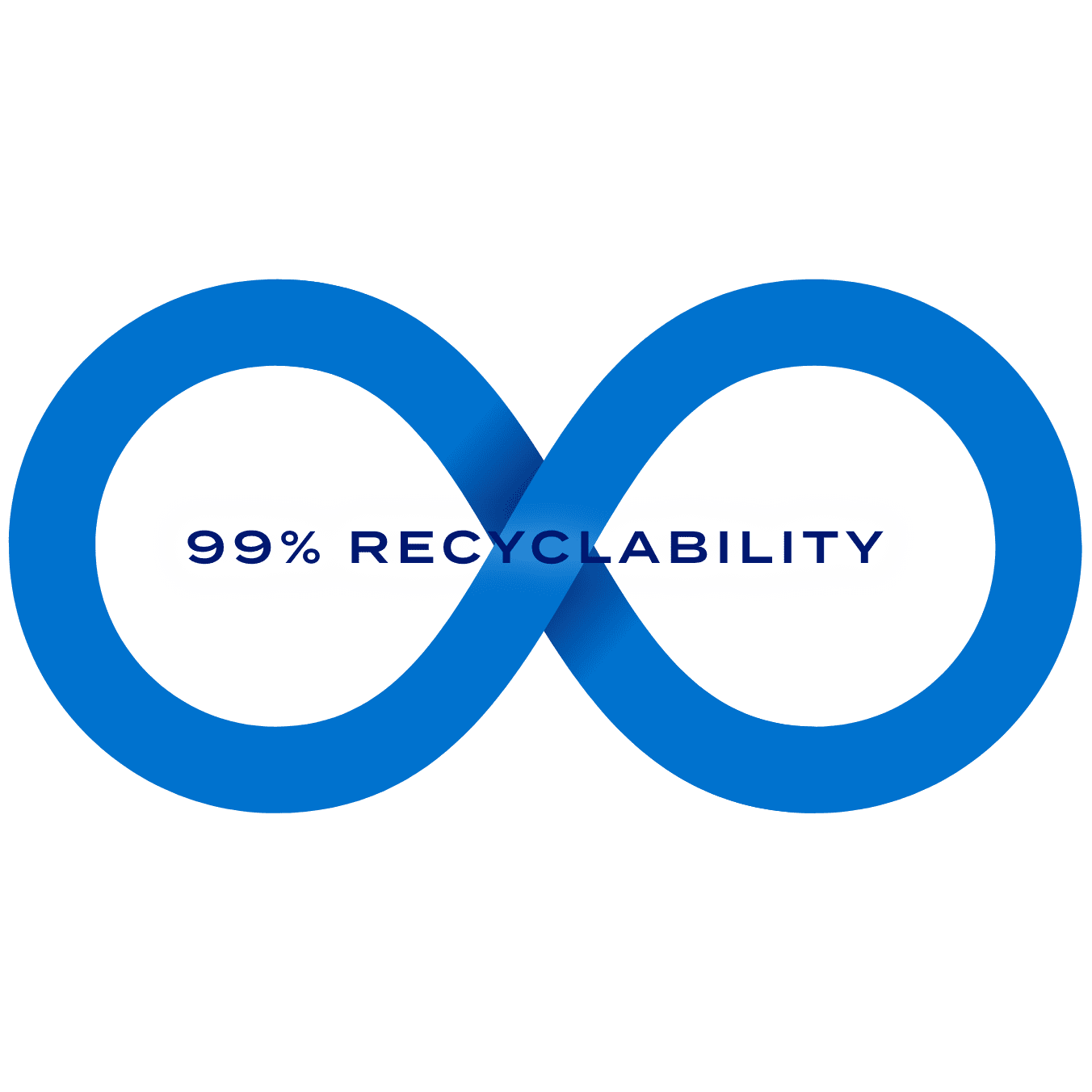 Waarom een gesloten kringloop belangrijk is.
Er zijn vele manieren waarop onze gesloten productieketen voor lood de duurzaamheid bevordert, en tegelijkertijd meehelpt om op een efficiënte manier te voorzien in de wereldwijde vraag naar energie.
Wanneer lood wordt gerecycled, komt het niet op stortplaatsen of in het milieu terecht.
Recycling verkleint de noodzaak om meer grondstoffen aan de aarde te onttrekken, waardoor de levensduur van eindige grondstoffen wordt verlengd en we toch verzekerd zijn van een voortdurende aanvoer.
We weten dat we veilig en verantwoord met de grondstoffen omgaan.
Dit waarborgt de integriteit van het product en de continuïteit van een stabiele productieketen, zelfs in onzekere tijden.
De wereldwijde mineralenvoorraden en de circulariteit van kringlooprecycling betekenen dat de aarde nog eeuwenlang voldoende lood zal hebben.
Elke accu of batterij. Waar dan ook.
Ecobat verzorgt de inzameling van afgedankte accu's als onderdeel van onze inzet voor recycling van energieopslagsystemen. Vanuit onze 14 smeltinrichtingen bieden we inzamelingsservices voor de markten waarin we actief zijn. We beschikken over een vloot inzamelingstrucks en 65.000 inzamelpunten voor accu's en batterijen, waarmee we een totaalservice voor inzameling en recycling leveren. Naast loodaccu's verzorgen we ook de inzameling en verwerking van andere accutypen, waaronder lithium-ion accu's.
120m
Used Batteries Per Year
100
Vehicles in Our Own Fleet
We vertellen u graag meer over de manieren waarop wij helpen het moderne leven zo duurzaam mogelijk te maken.